Sir, yes Sir
When you push the doors of Le Castiglione, you enter the world of « Couessie ». Your worries fly away, obligations disappear, you are home at last. The regulars call it Le Casti, a way of making it a little bit more their own.
You are not in the land of Aragon or Castill', as in the song of Boby Lapointe, a French singer and songwriter, famous for his puns. But let's not derail from the matter at hand!
In one glimpse you will see that everything has been thought, chosen, placed where it belongs. In this stylish setting, everything is spick and span. Red velvet padded chairs for your comfort and good taste in your plate. Let your expectancies fly high, they will not be disappointed!
The service is high class: "… Sir! It's time to break the Clust…" as Robert Dalban's character would say in Les Tontons Flingueurs. In other words it's time to eat sir!
Who is behind this supper, worthy of the Last? Well the "p'tit cafetier" as his cycling friends like to call him. A nickname Audiard himself could have found. As you may have guest Monsieur Couet is a cycling fan, a high level sportsman. His quest for perfection finds its relief in physical efforts. Close to his staff, very careful to high demands, responsive to the urges of a seasoned clientele. Between you and me, Fabrice Couet is not from Aveyron but from Béarn, which gives him an extra zest of panache.
Sadly, in 2000, Pierre Couet passed away leaving his son Fabrice to run Le Casti on his own.
In this very sophisticated café, right around the corner from la Place Vendôme, you can enjoy breakfast, lunch, dinner or supper. This unusual haven doesn't need to invent emotions, they exist within its walls. And the pleasure of sharing them shines in everyone's eyes.
In a pure moment of frenzy, at any hour of the day, you might see the staff of Vogue USA enjoying the legendary Chicken Caesar Salad for a quick lunch on the run. Start your supper with an authentic onion soup sprinkled with grated cheese, Casti's famous recipe, often copied but never equaled…
Recommended in Sofia's Address Book as the best in the French capital, what an honor! When it comes to the lightness of the heart, competition is high. Treat yourself to a steak tartare "au naturel".
Downstairs at Le Castiglione, the atmosphere is cosy. The ladies chat on the red velvet seats while sipping a cup of tea or hot chocolate and enjoying a thin crusted apple tart. An unforgettable moment of indulgence.
As for the gentlemen, they sit side by side at the bar, displaying their elegant shoulders. The bar remains the place of busy men.
The Chef, Philippe Gravouille, cooks his meat and fish with caution, serves light sauces not devoid of strong emulsions, with a touch of foreign influences delivering delicious sensations. No gourmet routine or superfluous special effects.
For your own pleasure tread upon the red carpet which unrolls from top to bottom, 364 days out of 365. The personnel are groomed to answer all your hungry needs.
You will soon be able to enjoy a New York-inspired and organic brunch prepared for your pleasure…
No fuss no muss, Food is celebrated here. The "neoclassicmodern" cooking style melts into a "consubstantial" know-how. In simple words: At your service 24 hours a day and 7 days a week. Affirmative!
In a nutshell for History lovers: in 1945, at the time of the Liberation, Le Castiglione was a sort of Harry's Bar owned by Amédée Martin. In 1976 it was sold to the hilarious Gilbert Flottes, who instilled his Aveyron style and can be proud of having kicked out the entire Rolling Stones band for causing too much disturbance. Keith Richards owns a two-room apartment in the building…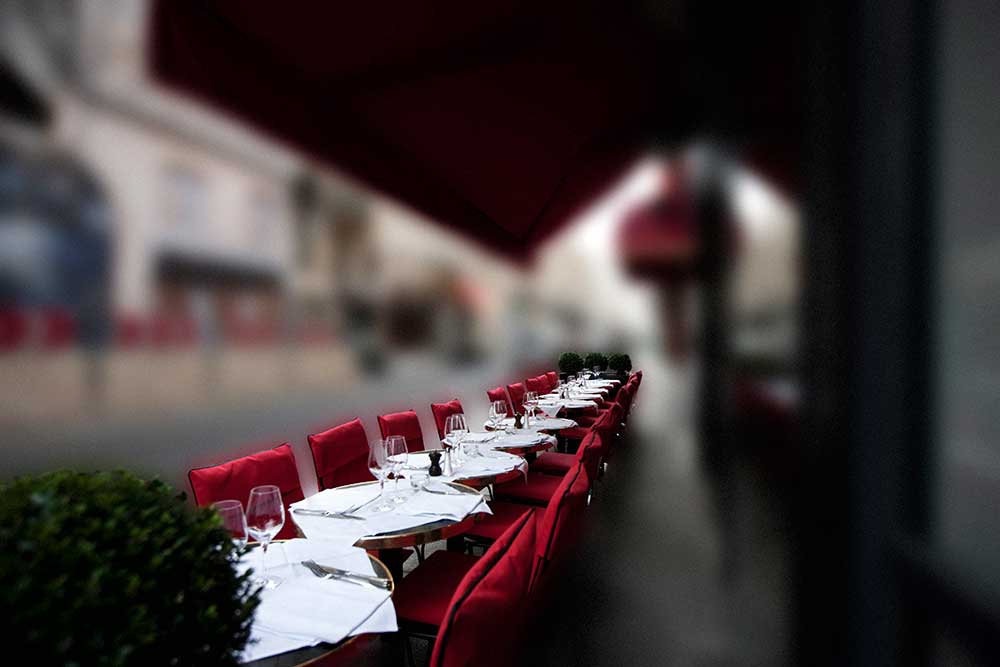 Because Le Casti is also a pets' friend…
Garry, our mascot, awaits your visit.
"Tout le chien est dans son regard."
Paul Valéry (écrivain et poète français, 1871-1945)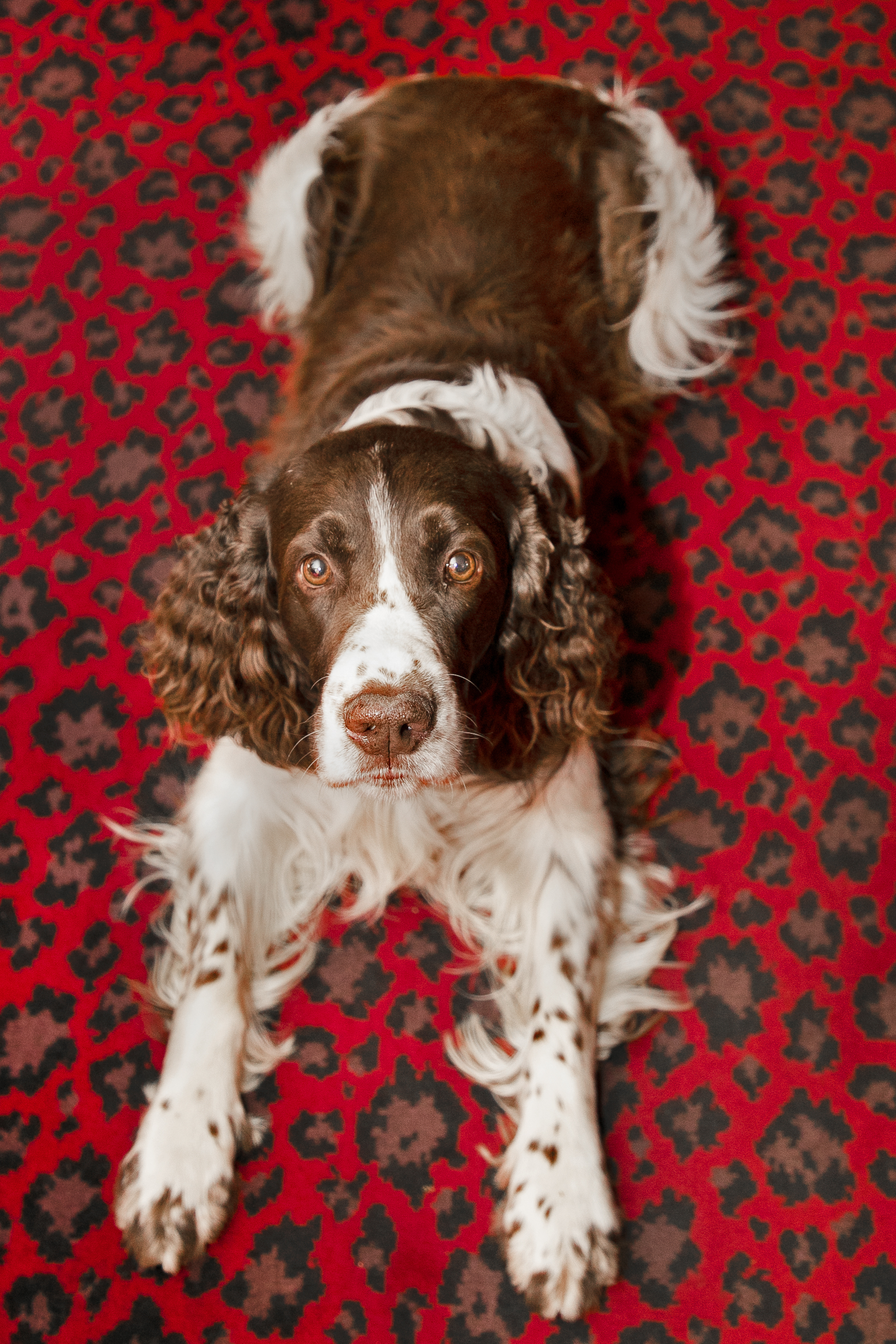 .